West Valley Chinese Academy (WVCA) has been providing first-class Chinese language education in the San Fernando Valley area for 18 years. Our school distinguishes itself from other language schools for its small-class sizes, experienced teachers, cultural activities, dedicated volunteers, and our remarkable students and families.
This year, as a result of the COVID-19 pandemic, our school had to cancel all in-person class sessions. In a very short amount of time, we were able to seamlessly transition all classes online in order to provide uninterrupted-learning experiences for our students. We express our gratitude to our amazing WVCA teachers and administrators for making this happen.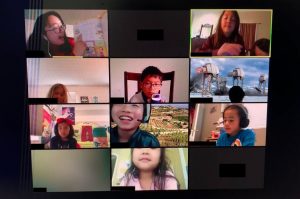 We have now started enrollment for the 2020-21 school year. We plan to follow Los Angeles Unified School District and Los Angeles Department of Public Health guidelines to decide when in-person classes can resume. We will evaluate the situation and make decisions that best protect the health of our families and teachers.
The enrollment form can be filled out online by clicking here. New students and families are welcome to submit their application and join our school community.
If you have any questions, please do not hesitate to contact us at (818) 381-9822, or by email at wvca@wvchineseacademy.org.
Thank you for your support of West Valley Chinese Academy. We look forward to seeing you either virtually or in person on the first day of school – August 23, 2020.
Click here to access our online application.
Click here to pay online, or calculate your tuition amount for the 2020-2021 school year.